GAY-TANTRA™ Introductory Workshop
Immerse yourself in the world of relaxation, playfulness, tranquillity, energy and connectedness. GAY-TANTRA opens the door for you! Feel pride and self-confidence to open up new levels of consciousness with your sexuality for your life. By taking part in the Sexual Energy Massage GAY-TANTRA™ Introductory Workshop you will open up new perspectives for your love life. You'll feel sexually attractive and charged with energy and will experience life directly and uncomplicated.
Topic
When selecting our sexual partner we are usually more influenced by their outer appearance and personality. It is often not possible to make natural contact without experiencing inevitable disappointments. We live more in external perception and judgement, rather than feeling our own body's potential as a vehicle for pleasure, love, understanding and ecstasy. We prefer to fantasize about our sexuality, rather than really experience it.
This workshop aims to strengthen the relationship to your own body to get you out of your fantasy world into the present moment!
More things to consider...
Would you like to bring something new into your life? Maybe now is the right time to bring something new to your life. Try new ways of connecting with yourself and others and gain new perspectives on the world and your life!
Would you like to free your mind & find yourself? Breathing deeply, moving your body and making sounds of pleasure - these are the three keys of GAY-TANTRA used to achieve ecstasy and bliss. These 3 keys have the power to bring your thoughts to different levels, feelings and to help find yourself: To understand more deeply who you are, what you want and which goals you want to achieve!
Would you like to be your authentic self? We provide a safe environment in which you can express yourself and leave the world outside to find yourself on the inside!
Now you can learn from Germany's GAY-TANTRA™ Pioneer, Armin Heining as he brings his Sexual Energy Massage GAY-TANTRA™ Introductory Workshop to the US at Frog Meadow in Southern Vermont!
Watch our video invitation to the Introductory Workshop
Course and Contents
Body awareness, movement and encounter will help you to make contact with yourself and the other men.
Active and silent meditations stimulate the flow of energy to sensitize the skin and organs and prepare you to sense energy coursing throughout your whole body.
The imaginary division of your body into seven segments helps you to channel your awareness to a specific area.
Genital touch and massage stimulates your pelvic area and your sexual fire. You see how this fire spreads through the chakras in your body.
In the ritual of "sexual energy massage" you channel your sexual desire through your whole body and connect it up with your massage partner. You immerse yourself in a shared experience of sexual pleasure and energy.
Presentations, discussions and personal exchanges will help you to integrate your experiences during the workshop with your everyday life at home, providing ideas for post-seminar practice and the ongoing inclusion and integration of GAY-TANTRA™ in your daily routine!
In addition, this introductory workshop will also give you a more accurate picture of how you can benefit from ongoing GAY-TANTRA™ programs and their incredible potential
This Workshop is Suitable for You...
If you want to discover your body and your sexuality in a new way...
If you want to be a more liberated person...
If you want to experience ecstatic sexuality...
If you want to further develop your sexual life...
If you want to connect sexuality with spirituality!
For Inspiration and Joyful Preparation
Upon registration for this introductory workshop first-time participants will receive the following materials for advance familiarization and joyful preparation: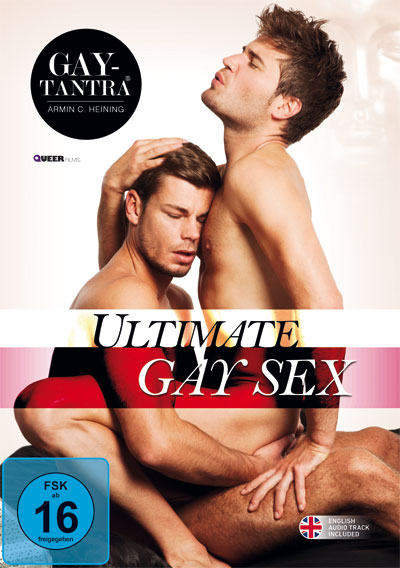 The GAY-TANTRA Educational Film 'Ultimate Gay Sex' (running time about 65 minutes) and other Bonus Films for download to allow you to maximize what you will learn and take home from the workshop intensive! "Ultimate Gay Sex" shows how to increase your sexual spontaneity and creativity and thus you can develop yourself! Learn through breathing and visualization to activate different expressions of your sexuality. Express this in lustful touch and stimulations. Learn how to love your partner in a holistic way, so that body boundaries melt and you become ONE!
Additional bonus films for download to allow you to maximize what you will learn and take home from this workshop!