GAY-TANTRA™ Teaser Workshop
How can I connect my sexual energy with love and spirituality? How can I integrate my sexual energy in everyday life and feel complete, alive, powerful and at the same time loving and compassionate?
Experience in this teaser workshop for energy and bodywork beginners and advanced men:
Bodily exercises to feel your body, emotions and your chakra system more deep and alive
how you can open your 'Inner Flute', your secret channel from your pelvis to your crown, with sounds, breathing and visualization
how you can connect your sexual energy with your partner in the so-called 'Heart Wave'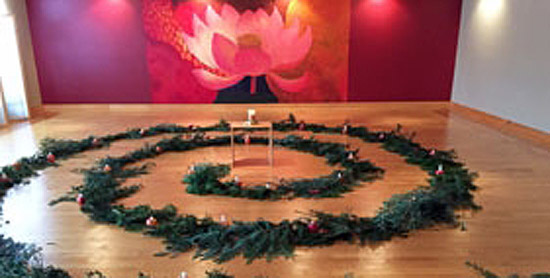 Armin Heining
Armin is giving in this workshop a teaser about his teachings. Once a Benedictine Monk for 10 years he turned 1992 to the Founder of GAY-TANTRA on our planet connecting his spiritual experiences through Christian Mystic, Contemplation and Zen Meditation with Margot Anand's SkyDancing Tantra, his tantric mentor for over 18 years.

Today he is a European and internationally acclaimed trainer and spiritual guide, very warm-hearted, understanding and enthusiastic at the same time. Have the pleasure and the honor to experience GAY-TANTRA at its origins!